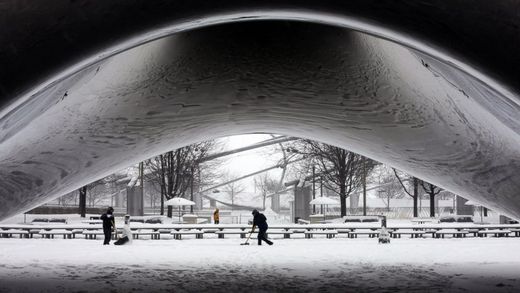 At least 13 deaths have been attributed to the
winter storm
that walloped the Northeast with snow overnight and delivered bone-chilling temperatures today. Much of the Northeast is getting bone-chilling temperatures in the aftermath of the storm.
Several deaths occurred because of bad conditions on the roadways, according to The Associated Press. And in western New York, a 71-year-old woman with Alzheimer's disease reportedly froze to death after wandering from her rural home.
Though most of the snow had stopped falling by this morning, officials continued to warn residents against spending too much time outside.