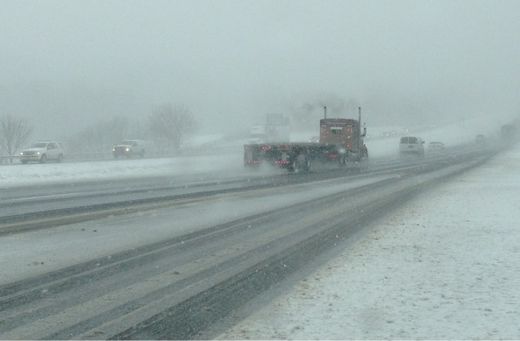 The snow that swept over Washington on Tuesday in predicted fashion found the region hunkered down and ready, as hundreds of thousands stayed home from work and school, extending their long weekend by another day.
The Washington Post's
Capital Weather Gang
said the snow would continue into the evening, with the heaviest wallop around noon. Total accumulation was expected to be
four to seven inches
.
Thousands of flights were canceled across the country Tuesday as a heavy snowstorm spread through the Washington area and much of the Northeast corridor.
By midmorning, more than 2,800 flights were canceled and 1,400 were delayed across the country, according to
FlightAware
. In the D.C. region, 101 flights were canceled at Baltimore-Washington International Marshall Airport, 112 were canceled at Dulles International Airport and 173 were canceled at Reagan National Airport.