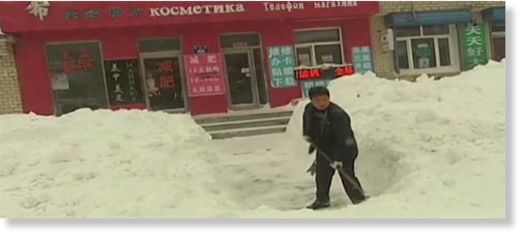 The snow is up to 3 feet (90 cm) deep, leaving residents struggling to open doors.
A blizzard lasting more than 60 hours hit Fuyuan County,
a border town in northeast China's Heilongjiang Province on Thursday.
Local communities banded together to clear snow from roads, and the county government said a contingency plan is in place to relieve economic stresses due to the snow.