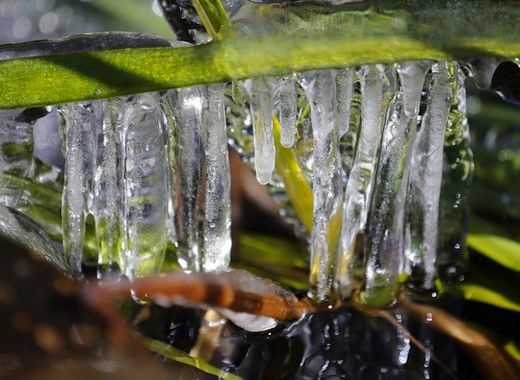 Thursday morning Mobile was at 17 degrees, beating the 1886 record of 18 degrees, however the freezing temperatures should rebound by mid-morning according to the National Weather Service.
The area will have a hard freeze warning until 10 a.m., as many areas are in the upper teens to low 20s along the coast, according to Eric Esbensen with the National Weather Service Mobile. The wind chill Thursday morning put most areas at single-digit temperatures.
Officials at Hutchens Elementary School in west Mobile sent out an alert asking parents to pick up their children Thursday morning because of a broken water line.
Esbensen said Mobile can expect highs today in the lower to mid 40s near the coast and upper 30s, possibly hitting 40 inland.