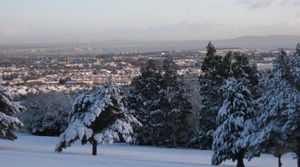 Ireland suffered its coldest winter in almost five decades as the country shivered in the big freeze, it was revealed.
Met Eireann said temperatures were around two degrees lower than average during the season, making it the coldest winter recorded since 1963.
Arctic conditions experienced at the end of last year continued through January and February, with widespread spells of frost, sleet and snow.
Temperatures plummeted to below minus 10C in some places, with minus 16.3C recorded at Mount Juliet, Co Kilkenny, on January 7.