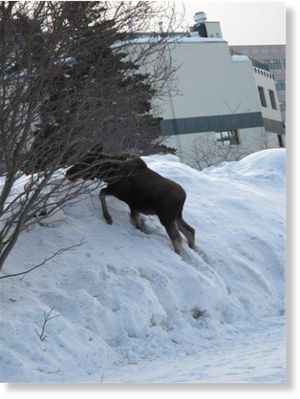 Anchorage, Alaska -- A near-record snowfall this winter has buried Anchorage neighborhoods, turning streets into snow-walled canyons and even collapsing some roofs.
But some residents are hoping for more, at least another 3.3 inches. Then they could say they made it through the winter when the nearly 60-year record of 132.6 inches was broken.
"I want it destroyed," resident Melissa Blair said. "I want to see another foot and knock that record out of the park."