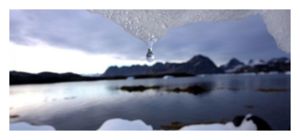 Anyone looking to get some delicious Chilean fruit this winter is going to be disappointed, as the worst frost in more than 80 years has damaged 50 million boxes of fruit exports - causing the country to declare a state of emergency in its agricultural sector.
The Chilean Fresh Fruit Exporters Association
said
that freezing temperatures throughout mid-September hit the country's fruit growers with the coldest frost since 1929.
Temperatures fell to an average of 19 degrees Fahrenheit for an average of seven hours in several of the Chile's growing regions, contributing to a huge drop-off in fruit exports.
Chilean growers exported about 282 million boxes of fruit last year, and experts believe that exports will fall short of that by about 50 million boxes for this year. However, when production increases are taken into account, the total frost damage to fruit production could be closer to 60 million or 65 million boxes.
The wine industry was hit hard by the frost as well.