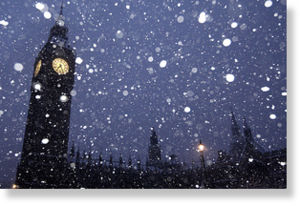 ATS Euromaster is urging motorists to pre-order cold weather tyres after a meteorologist predicted this winter will "break all records" in terms of snowfall and freezing temperatures.
Specialist long-range forecaster James Madden, of Exacta Weather, correctly predicted the harsh conditions experienced over the last two years and gave his forecast to ATS Euromaster as it prepares to fit cold weather tyres in the UK for the second year running.
He warns: "The UK is to brace itself for well below average temperatures and widespread heavy snowfall throughout winter 2011/2012 which will result in the fourth bad winter in succession, and will prove to be the worst of them all.