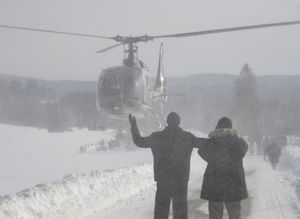 Days of heavy snow has made travel difficult on a number of main roads in Serbia, while a state of emergency has been declared in several areas.
The western town of Prijepolje declared a state of emergency this week, while nearby Nova Varos has been in a state of emergency since January 11. More than 60,000 citizens from Loznica, Ljubovija and Valjevo were without electricity on Thursday.
The Serbia power company EPS said power outages have been periodically occuring in the area around Kraljevo and Nis.
The south of the country has been hit hardest by the severe winter weather.