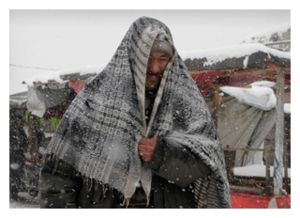 Kabul - More than 40 people, most of them children, have frozen to death in what has been Afghanistan's coldest winter in years, an Afghan health official said Monday.
The government has recorded 41 deaths from freezing in three provinces - Kabul, Ghor and Badakhshan, said Health Ministry spokesman Ghulam Sakhi Kargar.
All but three or four of those deaths were children, he said. Twenty-four of the deaths were in the capital of Kabul, mostly in camps for people who have fled fighting elsewhere in the country.
Kabul has been experiencing its worst cold snap and heaviest snowfall in 15 years, according to the National Weather Center.