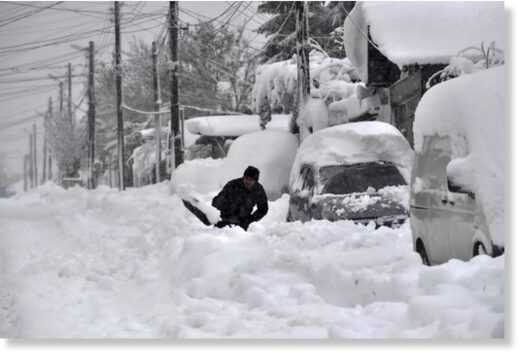 Heavy snowfall and strong blizzards in Romania and Moldova on Sunday left one person dead and hundreds of localities without electricity, as well as forcing the closure of some national roads, authorities said.
A 40-year-old man in Moldova died on Sunday after the vehicle he was in skidded off the road and crashed into a tree, Moldova's national police said, adding that six road accidents had been reported by about midday.
"We repeatedly appeal to drivers not to hit the road with unequipped cars and to drive at low speed," Moldovan police said in a statement posted on Telegram, and warned against driving "without an urgent need."