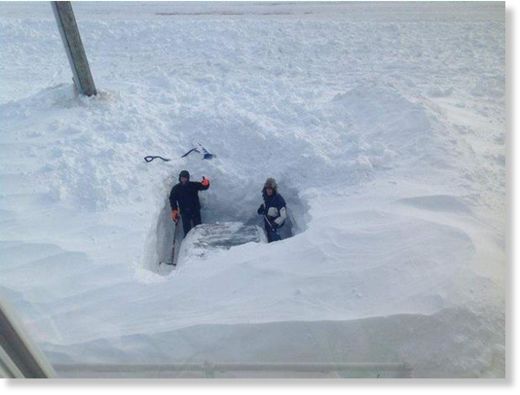 OMGosh!!!! - this is Summerside PEI this morning!! photo from CBC New Brunswick pic.twitter.com/MwpUuy2h57
Snow always makes driving more difficult, but in Prince Edward Island, so much of it has fallen many people can't even find their cars.
A winter storm has dropped almost a metre of snow in the past few days
, and it's often hard to see where the road ends and the ditch begins. On some rural roads, snowbanks are piled three times higher than the people standing next to them.
The Journal Pioneer
reported that
some residents dug an eight-metre-long tunnel to try to find their car under white stuff piled two storeys high. The island itself is nearly invisible when viewed from space, as satellite images show.