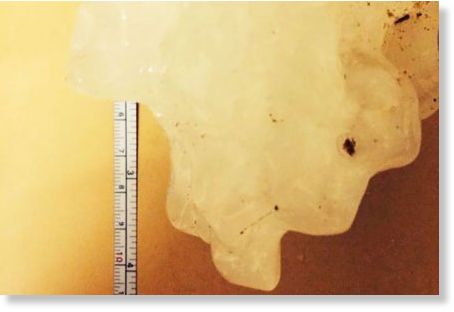 Weather watchers around the world have been stunned by giant chunks of ice that smashed an outback Queensland town in recent days.
Hailstones up to 12cm in diameter smashed cars and windows and left lawns checkered in the western downs town of Chinchilla during a freak storm on Saturday afternoon.
The downpour that stunned the state has now attracted interest overseas, with many in the US shocked at the "weird" weather that no one saw coming.
Some have pointed out the hailstones were about the same size as the small marsupials the town shares a name with.
"Shocking footage," wrote Keith Estiler, a New York City resident who shared video of the giant balls of ice bouncing off an oval in Chinchilla.