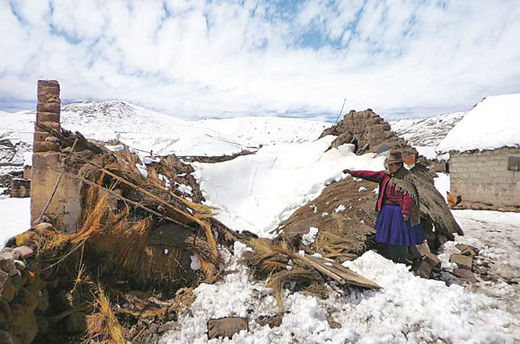 An outbreak of exceptionally cold and snowy weather has hit parts of South America, resulting in at least a dozen deaths.
The arrival of the snow on an Antarctic cold front last week was accompanied by extremely cold conditions, with temperatures as low as Minus 19C, which have persisted ever since. Even Chile's Atacama desert, one of the world's driest, did not escape, receiving its heaviest snowfall in 30 years.
Peru seems to have been worst hit, with the heaviest snow in a decade resulting in the deaths of up to 30,000 farm animals, including llamas, alpacas, cattle and sheep.