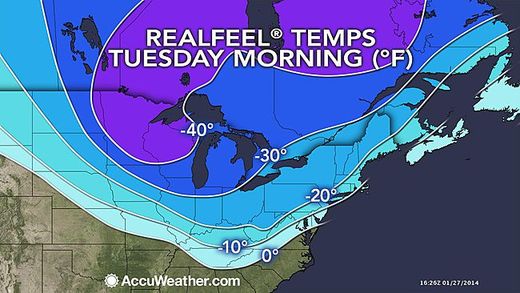 A blast of frigid air will grip most of the eastern two-thirds of the United States through Wednesday and could yield the lowest temperatures so far this winter in some communities.
The impending polar plunge will rival the frigid days from earlier this January for the coldest daytime highs and nighttime lows so far this winter. This does not include South Florida.
The arctic air first plunged into the Upper Midwest, northern Plains and northern Rockies on Sunday and is continuing to press to the Gulf and Atlantic coasts through Tuesday.
The magnitude of this cold blast will be enough to produce a far-reaching threat of frostbite, hypothermia, frozen pipes and water main breaks.