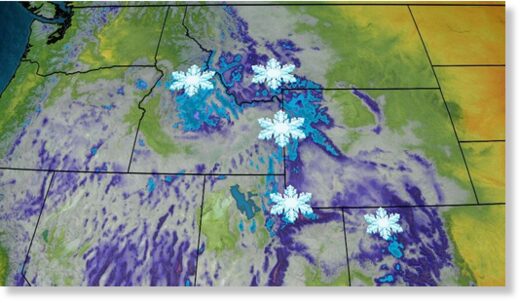 The calendar may say it's the end of June, but summer snow is making for some wintry scenes in parts of the northern Rockies.
Several inches of snow piled up in some of the higher elevations of Utah, Idaho, Montana, Colorado and the Cascades early this week, leading some in social media to use the term "Juneuary" because of the weather more becoming of January in June.
But even though it may seem strange, snow can fall in June and even early July in the higher elevations of the West.
This most recent round of snowy and cold conditions is due to an omega block pattern that developed early this week.
The jet stream plunged southward over the West, allowing colder than average temperatures and wet weather to return to parts of the region.