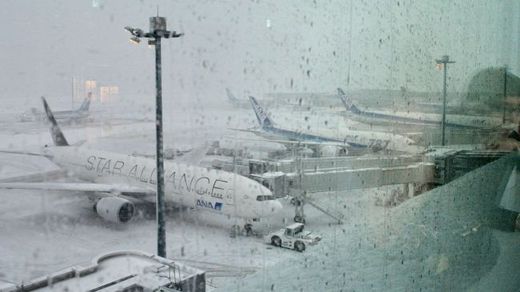 Heavy snow and severe weather in Japan have left at least two people dead and nearly 90 others injured.
Japan's public broadcaster NHK reported on Saturday that nearly 90 people were wounded in snow-related accidents in eastern Japan. Seventeen of them, seriously.
Two passengers, aged 88 and 90, lost their lives in a car accident on their way to a nursing home in Ishikawa, central Japan, the broadcaster added.
Over 600 flights were canceled in the country as the weather agency issued a severe storm warning for the capital, Tokyo, which received as much as 12 centimeters (4.8 inches) of snow on Saturday afternoon.
Railway operators also temporarily suspended services of Shinkansen bullet trains in western Japan, the NHK said.
According to meteorological agency, a quickly developing low-pressure front is approaching eastern Japan.