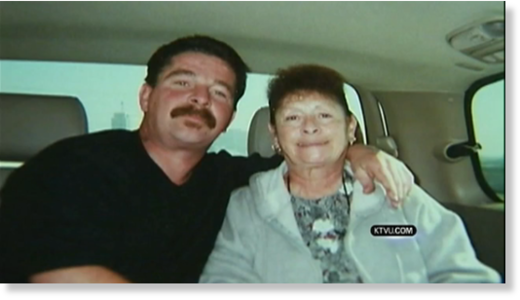 Joe White was this close to making it.
A 50-year-old California man
described
by relatives as a "loving father and a doting grandfather," White had been living on the streets of Hayward for years. He wanted to work and was able to find odd jobs here and there, but it was never much or consistent enough to afford a place to live. Hayward has no emergency shelter with beds for single men, so White slept outside.
But things were looking up. Last Saturday, White was
second
on a long list to get permanent supportive housing in Hayward. He had been waiting in line for months and it seemed as though he might finally catch a break.
White died on Sunday.
Temperatures in the Bay Area plummeted to near-freezing on December 10, an uncommon occurrence in a region generally known for its lack of inclement weather. White's body was found in the old Hayward City Hall courtyard. He'd been beaten up and robbed by multiple men, who took the new winter coat White's sister had given him on Friday. He was wearing just a hoodie and shorts. His cause of death is still being determined, but police
speculated
that his death was weather-related.