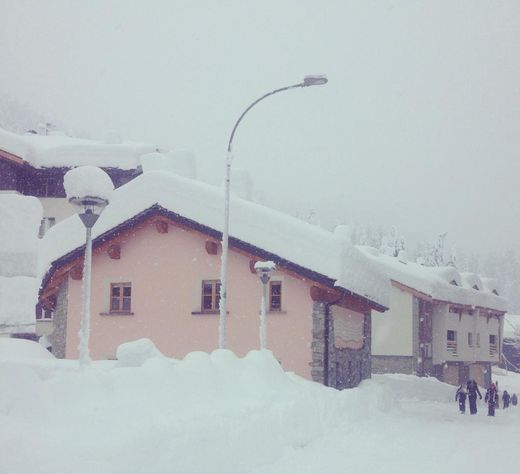 "Not only is North America experiencing power outages, so is Cortina d'Ampezzo, famous skiing area in Italy," says reader Mirco Poletto. "Due to snow Cortina has had no electrical power for several hours. Trees are falling and there is avalanche and landslide danger."
Cortina d'Ampezzo (Belluno ) has been without electricity since early morning due to exceptional heavy snowfall that is creating considerable discomfort around the Cadore.
The fresh snow has reached half a meter in height, closing several roads leading to Ampezzo and Cortina, which are currently only accessible from the main road. Mountain passes are closed.
On Falzarego six people were trapped in their cars by the snow and were recovered by rescuers and taken to the shelter Col Gallina.
Even the tourist town of Madesimo (Sondrio ) in high Vallespluga remains isolated from the rest of Lombardy for the entire night because of heavy snowfall .
On the whole alpine it has been snowing copious hours without a break, and is still snowing heavily.
"Exceptional" snowfall in Cortina d' Ampezzo, Italy
Thanks to Dr Mirco Poletto in Italy for this link