Eastern Prairies remain locked in a deep freeze,' with wind chill warnings, says CBC meteorologist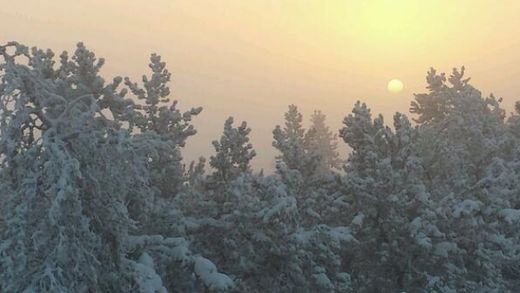 Canadians awoke to below-freezing temperatures and wind chill warnings in much of the country and can expect a body-numbing last day of 2013, with the wind chill creating extremely cold conditions heading into the New Year.
On Monday, a number of provinces faced below-freezing temperatures, as Manitoba, parts of Saskatchewan, northern Ontario and Quebec were all under extreme wind chill warnings.
In Manitoba, where the wind chill made it feel like - 40 C to - 50 C, the cold weather forced at least one airline to
cancel some flights
. ExpressJet, a partner of United Airlines, cancelled several flights out of Winnipeg Monday night and Tuesday morning.
Airline representatives said the unique combination of extreme low temperatures and ice crystals exceed safe operating guidelines for their aircraft, which are small commuter planes that carry 35 to 70 passengers.
Passengers were moved onto flights operated by other airlines and rerouted through other cities.