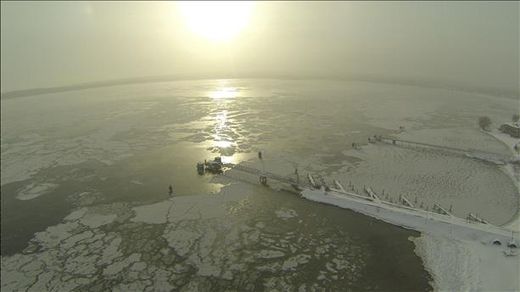 The prolonged stretch of unseasonable cold has set up the greatest ice cover on the Great Lakes this early in the season since 1994.
A review of data shows that ice formation on the Great Lakes continues and with colder than normal temperatures remaining in the short and longer range forecasts, the ice cover will continue to grow.
At this point, the Great Lakes are currently 48% ice covered.
The lake with the highest concentration of ice is Lake Erie, which is no surprise, as it is by a wide margin the shallowest of the Great Lakes so it freezes up much faster. Interestingly, Lake Erie is also because of how shallow it is, the warmest of the lakes in summer. As of this writing,
Lake Erie is 94% ice covered.
Next in line is Lake Huron where all of Georgian Bay, the North Channel and the shoreline areas along Michigan are completely frozen over. There is open water in the center of the lake still,
but Lake Huron is 69% frozen over.