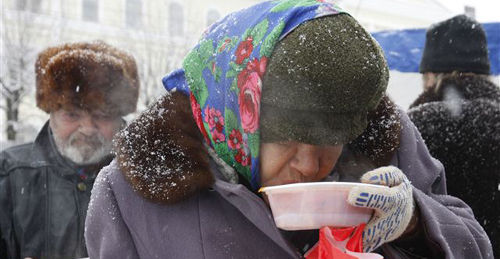 As temperatures plummet to -50 Celsius in some parts of Russia, thousands have been evacuated from their homes in the country's Far East and Siberia. More than 120 people have died from the severe cold -- at least seven in the last 24 hours.
Meteorologists say the country is experiencing one of its coldest winters in decades.
In the Far East region of Magadan, 300 kilometers of roads remain blocked by heavy snow. Plows and machines can not reach those roads to clear them.
In some places, snow is as much as five meters deep.
Irina Bryarkina lives in the Tyva region of Siberia where temperatures have been -40 C for several days. It is so cold that many heating pipes have frozen and thousands of people have been evacuated from their homes.