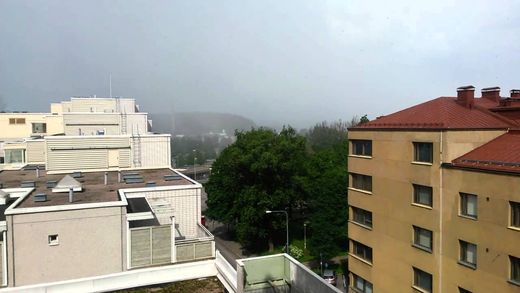 Snowfall came as surprise on Monday morning for the residents of Muonio. White flakes floated down in Kerässiepissä, Muonio, and snow fell in Sodankylä, Inari and Utsjoki as well.
Paavo Korpela, the Finnish Meteorological Institute weather forecaster on duty, said the midsummer week will be chilly throughout Lapland.
- The cold air arrives from the north to the south, which is why in Lapland can receive rain and even snow. The snow has melted away during the day, says Korpela.
The inclement weather is expected to continue over the next few days and Tuesday night will see the temperatures drop.
The weather is expected to warm up on the weekend, but the thermometer will hover around the ten degree mark.