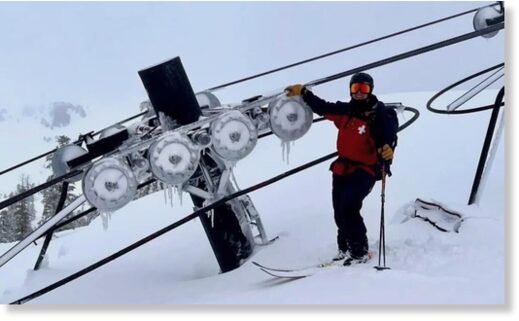 Ski resorts in California are enjoying an epic snow season with more than 50 feet of snow having fallen in some areas. But is it too much snow?
It was for at least two ski resorts where chairlifts were literally buried in snow, as seen at Sierra-at-Tahoe and Bear Valley Resort.
"This historic year is a sight to see," Sierra-at-Tahoe stated Monday on
Facebook
. "Chairs have significant rime ice buildup that must be manually removed, lift shacks + ski patrol stations are completely buried, Puma chairs in West Bowl have been covered.
"Historic days for a historic year are on the horizon with clear days in the forecast later this week!!"