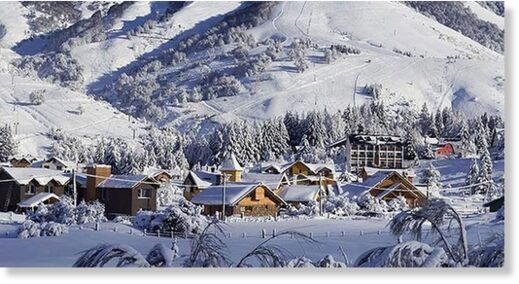 Continuous snowfalls have blanketed Argentine Patagonia provinces together with extremely low temperatures,
in what is considered the worst winter since the nineties, according to the Argentinean Meteorological System. The meter-high snow is threatening agriculture, livestock and has interrupted traffic.
"This is an atypical winter with great snow storms.
Since the nineties there was a tendency to lesser snow precipitation but this year climate conditions have even caused snow falls in certain areas of Patagonia, unaccustomed to such extremes", according to weather experts.
Temperatures have been much lower than normally and have remained below zero for several days running which contributed to an extreme wind factor
. Some of these "persistent snowfalls" in the provinces of Rio Negro, Chubut and Neuquen forced the meteorological office to release warnings for this Patagonian region plus central Mendoza and the southern tip of the Buenos Aires province.