Extreme Temperatures
Tetova News
YouTube
Sat, 23 Jan 2021 14:02 UTC
---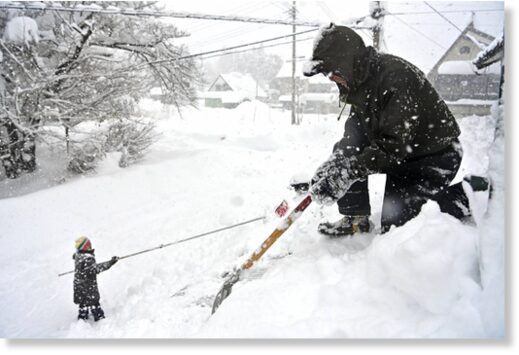 The death toll related to snow shoveling has reached 70 this winter, a Jiji Press tally showed.
Deaths were reported in 10 prefectures — Hokkaido, Aomori, Iwate, Miyagi, Akita, Yamagata, Niigata, Toyama, Ishikawa and Fukui.
People aged 70 or over accounted for 48 of the deaths. In many cases, older people died after falling from a roof while removing snow.
Local officials say that people should avoid clearing snow from the roof by themselves.
---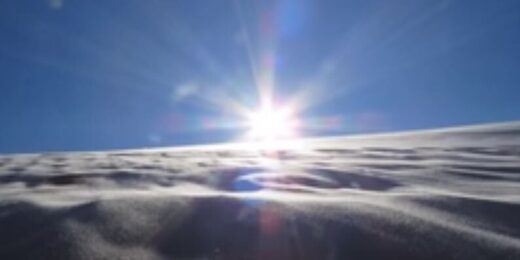 Pods for the homeless in Germany as the E.U gives go ahead to eat worms processed in a factory and calls to change global food production methods. Icy dunescapes in the Sahara Desert.
---
Comment:
From
Wikipedia
:
Climate



Because it lies in the rain shadow of the Himalayas, Taklamakan is a cold desert climate. Given its relative proximity with the cold to frigid air masses in Siberia, extreme temperatures are recorded in wintertime, sometimes well below −20 °C (−4 °F), while in summer they can rise up to 40 °C (104 °F). During the 2008 Chinese winter storms episode, the Taklamakan was reported to be covered, for the first time in its recorded history, entirely with a thin layer of snow reaching 4 centimetres (1.6 in), with a temperature of −26.1 °C (−15 °F) in some observatories.
---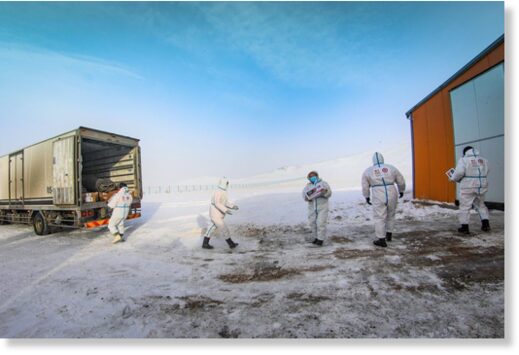 Mongolia is facing one of the most extreme winters on record,
with temperatures forecast to plummet to lows of
-50C for days on end.
This has triggered the International Federation of the Red Cross and Red Crescent Societies to release emergency funds to quickly assist some 2,000 vulnerable herder families.
The extreme winter - known as dzud - threatens the health and livelihoods of thousands of Mongolian herders living in the country's remote central and southern provinces.
Hence, as a pre-emptive tactic, the Mongolian Red Cross Society has delivered cash assistance and livestock nutrition kits in target areas to assist them in meeting their immediate needs and save their livestock, which is the main source of livelihoods for the people of Mongolia.
---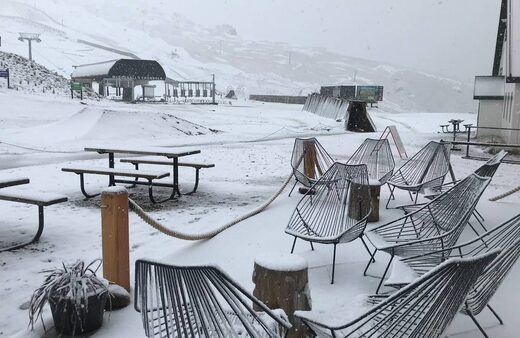 An unusually unsettled summer is being experienced in Middle Earth, particularly on New Zealand's South Island where substantial snow has blanketed the mountains over recent days and weeks.
There's a fresh accumulation of pow-pow on the peaks around
Queenstown
this week, after conditions in the Lakes area allowed for flakes to settle.
Frigid polar air left
Antarctica
on Sunday, and it has lingered over Australasia ever-since. As reported by
odt.co.nz
, Weatherwatch says temperatures will continue to be down across New Zealand as a storm near Stewart Island slowly tracks eastwards, dredging up the cold. The forecaster elaborated, adding that temps would hold below average for the remainder of the week, with single-digit highs likely through parts of Otago and Southland.
The Remarkables ski area
received
10cm (4 inches)
of rare summer snow overnight Tuesday (shown below), with another
15cm (6 inches)
in the immediate forecast.
---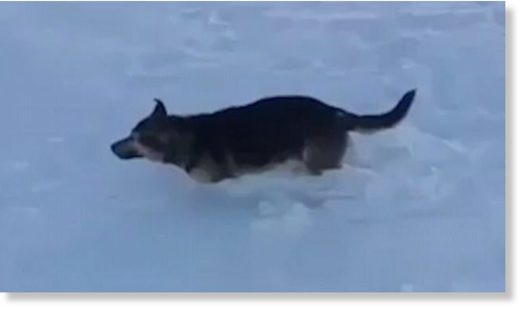 Animals have been frozen solid after temperatures dropped to minus 56C in Kazakhstan.
Videos show both a hare and a dog frozen to death amid bitter conditions sweeping across the vast Central Asian nation.
The hare was trapped while climbing through a fence before dying in the arctic conditions and its body had to be pulled free by locals.
The dog appears to have become stuck while walking through a snow-covered field.
---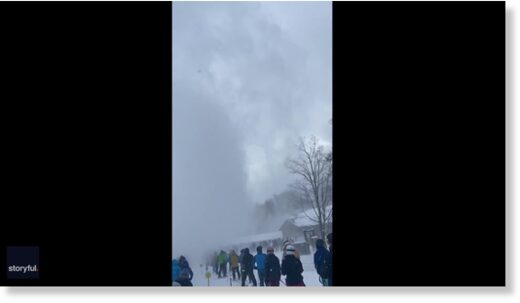 Video of a rare snow devil at Stowe Mountain Resort, Vermont, was posted to Twitter on January 18.
Benjamin Trachtenberg recorded a video that shows lines of skiers standing still as the snow devil sweeps through the group. Trachtenberg told Storyful that the snow devil lasted for close to 30 seconds and did not injure the large group.
Certified broadcast meteorologist Tyler Jankoski said on his
Twitter post
that the weather event can be called a snow devil or a "snownado"
. According to the World Meteorological Organization, snow devil is "a very rare phenomenon."
Credit: Benjamin Trachtenberg via Storyful
---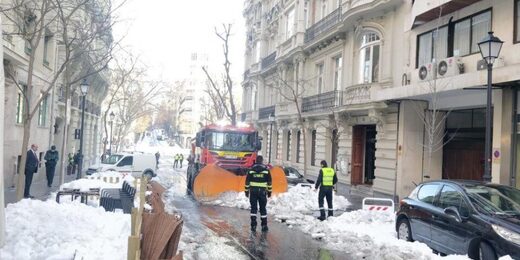 The Spanish government has classified Madrid and seven other regions struck the hardest by
Storm Filomena
last week as disaster zones, a category that will provide emergency subsidies and other support measures. Castilla-La Mancha, Castilla y León, Asturias, Andalusia, Aragón, La Rioja and Navarra have also been classified as disaster zones.
The precise details of the subsidies and support have not yet been decided
, and each region needs to be assessed individually. The authorities in Madrid and in Castilla-La Mancha had been pushing for disaster zone classification.
The news came as the Madrid regional government also warned that rain predicted from Wednesday could bring flooding and further chaos to the capital.
'The rains predicted by AEMET [the state weather agency], although moderate, are likely to cause floods when all the ice begins to melt,'
the regional government said.
Comment:
Other reports of extreme weather in the past few weeks:
---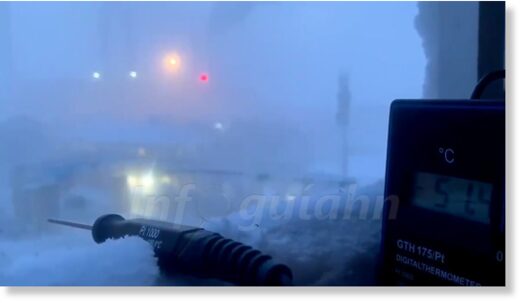 A lobe of air that broke off of the polar vortex, which is currently blanketing parts of Siberia, is sending temperatures plummeting across parts of Canada.
Canada is no stranger to temperatures below -30°C, but parts of eastern Russia have plummeted below -40°C since the middle of December, courtesy of the bone-chilling polar vortex lingering over Siberia. One of the more chilling temperatures, in Delyankir, just northeast of the coldest, permanently inhabited places on Earth recorded a
-58°C
on January 18th, 2021.
A lobe of frigid air that broke off of the polar vortex meandered its way down across North America and is sending temperatures tumbling across Canada. This raises the question, will the coldest air in the world soon make an appearance in Canada?
---