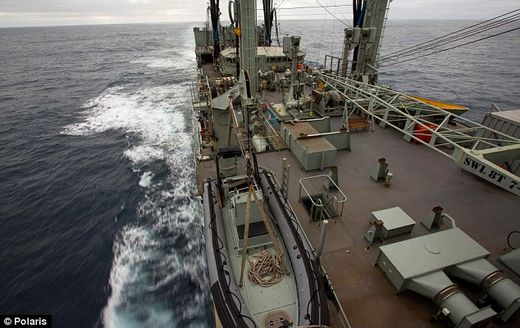 Unstable weather and dangerous conditions caused by an Antarctic cold front hitting warm tropical air 2,500kms off Australia's west coast is expected to severely affect the search for MH370 over the coming weeks and months.
An aviation meteorologist and an air and sea consultant have both predicted rough times for the planes and ships in the Indian Ocean, and an 'on and off' mission at best as the area's eight-month-long winter brings brutal swells and high winds to the search area.
Aviation safety consultant, Geoffrey Thomas of airline industry business publication airlineratings.com, warned today's weather was merely 'a taste' of conditions which would soon close in over the search area.