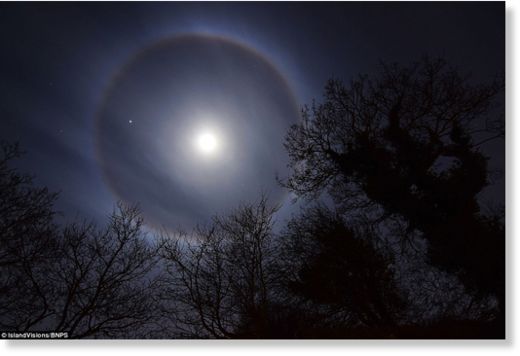 Last night many observers in the UK reported seeing an odd halo of light around the moon.
The remarkable phenomenon was captured in stunning images, showing the moon surrounded by a bright ring of light.
The spectacle is caused by ice crystals in the atmosphere, specifically when thin cirrus or cirrostratus clouds are present at an altitude of about 20,000 feet (6,100 metres).