LATEST NEWS:
Aurora Australis
abandons attempt
to save
Akademik Shokalskiy
in Antarctica. The SMH headline could've said "Another icebreaker
abandons attempt
to save climate scientist's boat in Antarctica."


UPDATE:
Russia says
54 of 74 passengers to be helicoptered off
if weather permits. (h/ tPeter Miller)
The Polar Star
icebreaker has left from the US to come help. It will take 8 -9 days to arrive. (
Guardian
)
Welcome to Media-Sport, where we score points watching a part of the media dance around the hysterical folly of an Antarctic climate science expedition trapped in sea ice for six nights (and counting). The Art of Propaganda is not just in the telling of one-sided lines, but is crafted through parts left unsaid.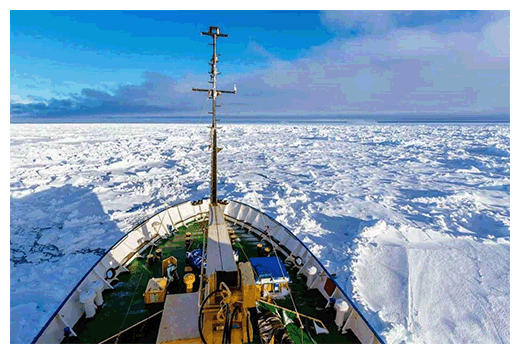 With three ice-breaker rescue ships trying to reach them, the latest news is that the scientists and media entourage may have to abandon ship and be
helicoptered to safety
(though right now even that is not possible
due to the very rough weather
). The
ABC news home page
at time of posting this has zero references to "Antarctica", but does say there are cracks in ice around
a stranded ship
.
The decision to abandon the latest attempt was made at 9am Australian EST. The SMH story appeared at 4.40pm, and the ABC reported it on "just in" at 5.40pm. Marvelous how "fast" satellite communications and social media can work. No mention on The Guardian Australia site (despite them having a reporter on the boat). No twitters seen on the
@
GdnAntarctica
, or
@guardian
,
@alokjha
(their journalist),
@loztopham
(their documentary maker), or
#spiritofmawson
or
@ProfChrisTurney
.
(Perhaps those trapped on the boat don't know?)