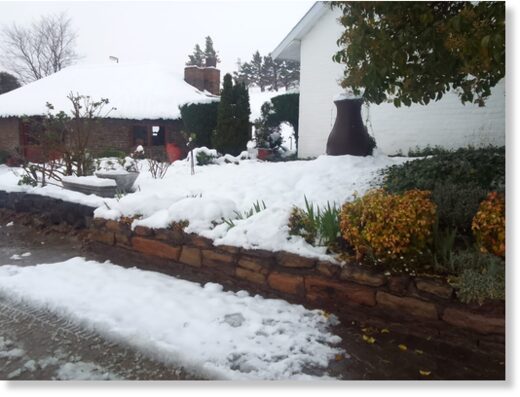 Just LOOK! More SNOW has been confirmed in parts of South Africa by Tuesday morning. And MORE snow is expected.
LOOK AT THESE PHOTOS AND MORE SNOW IS EXPECTED ON TUESDAY
Snow was confirmed on Monday evening along the Barkly Pass R58 between Barkly East and Elliot in the Eastern Cape.