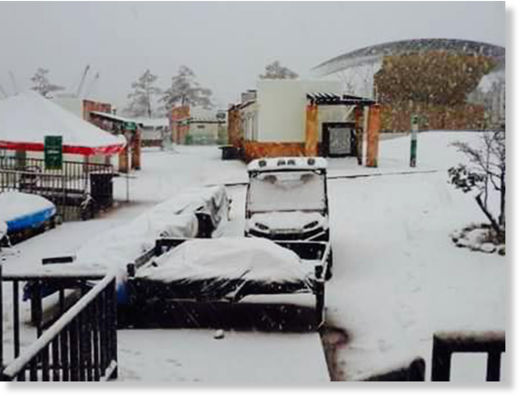 What happened to spring?
A snowstorm struck the high Sierra Tarahumara of Chihuahua, causing the closure of some roads leading to the town of San Rafael, in las Barrancas el Cobre (the Copper Canyon).
The operating director of the State Civil Protection Unit, Virgilio Cepeda, said heavy snowfall began at 8:00 pm on Sunday in the municipalities of Bocoyna, Guerrero, Urique, Madera, San Rafael and Ocampo. Cepeda advised tourists returning from vacation to take precautions.
In these municipalities
the snow reached a height of 10-20 cm (4 to 8 inches).

Snow also fell, not as intense, in at least 10 other municipalities, including Matachí, Temósachi, Cuauhtémoc and Carichi.
Thanks to Argiris Diamantis for these
links