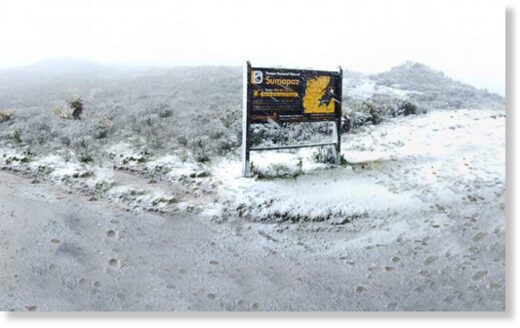 It's been a wild, wet month for weather all around. Hail resembling snow in Mexico City. Historic flooding in Yellowstone. Two feet of new snow in Montana. The snowiest start to ski season in New Zealand that anyone can remember.
And now this.
Colombian National Park Sumapaz got snow last week—the first in over 60 years, according to
The City Paper.
Sumapaz is a remote location approximately 90 miles south of the Colombian capital city of Bogota and is a vital water source for upwards of 8 million people.