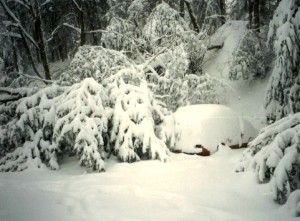 As winters get harsher and the snow piles up, more and more scientists are now warning of global cooling. Reader Matt Vooro has compiled a list (see below) of 31 prominent scientists and researchers who have words that governments ought to start heeding.
Are we headed for global warming or cooling?
For many years now a good number of non-AGW scientists, meteorologists, engineers, researchers and the like have looked at the possibilities of a cooling planet. I enclose some of the ones that I have noted in my research. Indeed there is a significant number of scientists, academics, meteorologists and researchers who disagree with IPCC's belief that the globe is very likely headed for unprecedented global warming due to man-made greenhouse gases.
The climate of this planet oscillates between periods of approximately 30 years of warming followed by approximately 30 years of cooling. Rather than 100 years of unprecedented global warming as predicted by IPCC, the global temperatures have leveled off and we seem to be heading for cooler weather.