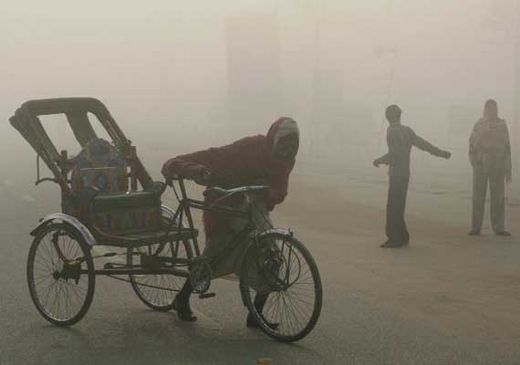 At least 15 persons succumbed under cold weather conditions in Uttar Pradesh as the winter chill gained in intensity in northern India today with dipping temperatures in Jammu and Kashmir and heavy snowfall in Uttarakhand.
In Delhi, the maximum and minimum temperatures were slightly higher than that recorded yesterday although the conditions continued to be bleak under largely overcast skies.
In UP, falling temperatures coupled with a spell of rainfall led to a worsening of the conditions, leading to five deaths in Jaunpur district and three in Hamirpur.
Two casualties each were reported in the Etah, Barabanki and Sitapur districts while one person died in the cold in Bhadoi, sources said.
The national capital recorded a minimum of 11.4 degrees Celsius today, which was four notches above the normal and higher than the 8 degrees at which it had settled yesterday.