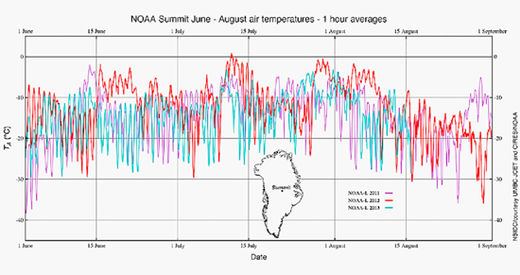 The "Little Ice Age" impact on Europe was sudden and ferocious.
Using its weapons of plague, famine and (perhaps controversially) earthquake, the so-called "Little Ice age" reduced the population of Europe by around 30 to 50 percent. The virulence and death toll of the 1348 AD plague is totally unmatched by modern examples. Further, the world mega-famine of 1315 AD, due to both weather and pestilence, was catastrophic. The relentless temperature drops combined with erratic weather are nearly impossible to explain, but mankind had no hand in its inception. What forces of nature caused this catastrophic scenario? Greenland is a classic example of death and abandonment. Let's travel back in time and see what happened.
Although the Little Ice Age is a scientific reconstruction, it covers a period when there was a significant and chaotic down-turn in climate, compared to the present era. It is classified into four periods from around 1280 AD to 1850 AD. These erratic cold periods are referred to as the Wolf, Sporer, Maunder and Dalton weather minima.
Those dramatic climatic deteriorations were not only cooler, wetter and windier on average, but also vastly more chaotic in their fluctuations, creating the prime ingredients for famine and (curiously) plague.
The Little Ice Age followed a period known as the "Medieval Maximum" that is dated to between 900 AD - 1280 AD, which copious records reveal was much warmer than modern times. For instance, grapevines grew in the area of today's shivering Wales! This was generally a period of prosperity for civilizations. There was a large increase in world population and an era of colonial expansion. During the years 800 AD - 1200 AD, Greenland and Iceland were settled by the Vikings. The "Medieval Warm Period" allowed this great migration to flourish. Drift ice at later dates posed the greatest hazard to sailors but reports of drift ice in old records do not appear until the thirteenth century.