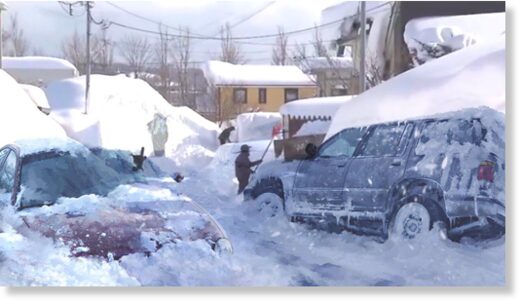 Heavy snow has been falling intermittently in Hokkaido, Japan, since Tuesday, February 23, 2021, with
Iwamizawa city recording its second-highest snowfall of 2.05 m (6.7 feet) on Thursday, 25.
It resulted in disruptions in the city, particularly in train services and even the water supply in the neighboring Bibai city, where more than 39 000 households have been affected.
Heavy snow has been piling up in Hokkaido, especially in the Sorachi region, since Tuesday. Iwamizawa city was blanketed by 2.05 m (6.7 feet) of snow as of Friday morning, the second-highest snowfall in the area since the start of statistics.
The figures were just 3 cm (1.2 inches) shy of the record 2.08 m (6.8 feet).