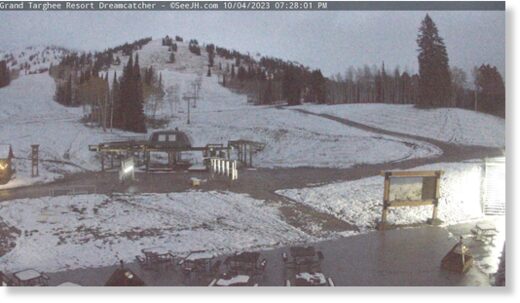 A powerful early-season storm impacted Western Wyoming from Sunday afternoon through Tuesday night, resulting in significant precipitation including the first heavy snowfall of the season at Jackson Hole Mountain Resort and Grand Targhee.
October 1-4 Storm Recap
A strong and slow-moving low pressure system worked its way into the Intermountain West early this week, resulting in heavy precipitation across the Tetons and Northwest Wyoming.
On Sunday, we saw an appetizer with scattered showers and isolated thunderstorms, before more widespread rain and mountain snow developed on Monday and Tuesday. Snow levels (i.e. the rain/snow line) dipped as low as 7,500 feet on Tuesday morning.