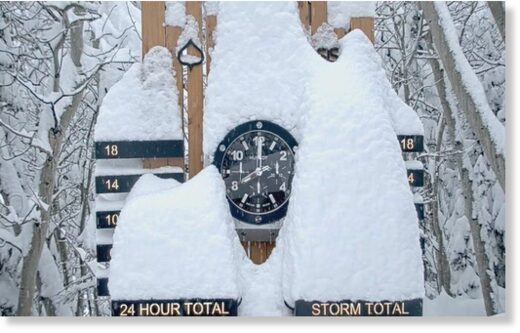 It sounds like the plot to a highly questionable adult documentary, but it's true. Hey, I'm just quoting Open Snow.
The 'Mass and Highlands got "24 inches in 24 hours."
Everyone in the 'hood here in the RFV has been posting and reporting pics of the measuring stick at AS this morning.
And in the wake of this white tsunami, that "stake" is lookin' mighty short.