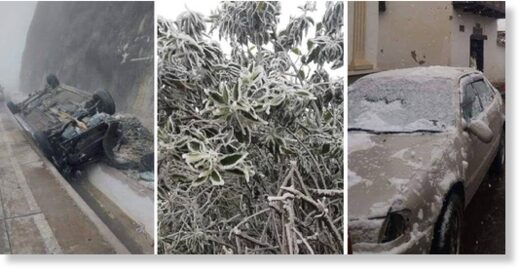 Bolivia's largest agricultural region, Santa Cruz, is bracing this week against a surprise wave of snow and ice, causing lasting damage to crops and killing cattle in other parts of the country.
Vast parts of the region, known for producing sorghum, soybeans and wheat, among other foods, have been covered in sheets of snow.
Torrential rains have also caused flooding in the valleys of Santa Cruz, prompting road closure, air evacuations and one confirmed death, according to authorities.