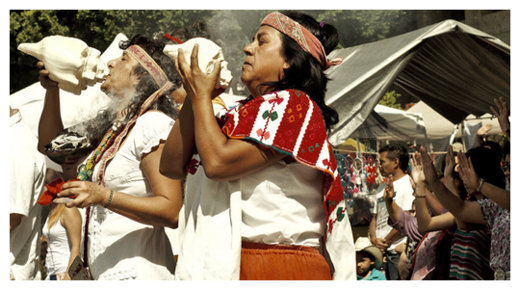 Ahead of a February 12 visit by Pope Francis to Mexico, around 30 indigenous communities in Michoacan, Mexico, have released a statement
demanding that he apologize for killings of some 24 million aboriginal inhabitants, committed with the complicity of the Catholic Church during the colonization of the Americas.
The Supreme Indigenous Council of Michoacan, Mexico, accused the Catholic Church of being involved in mass genocide, which started with the Spaniards' arrival to the Central American region in the 16th century.
The statement noted that, by the beginning of the 17th century, there were less than 700,000 native inhabitants left alive, from an original population of about 25.2 million, which makes the Spanish intervention and invasion of the Americas one of the largest acts of genocide in history.
"For over 500 years, the original people of the Americas have been ransacked, robbed, murdered, exploited, discriminated and persecuted," the statement reads. "Within this framework, the Catholic Church has historically been complicit and allies of those who invaded our land."