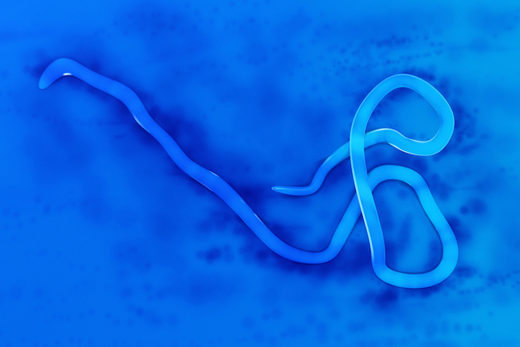 In some Ebola survivors, the virus leaves a unique scar at the back of the eye that can be seen long after they are cured of the disease, according to a new study.
Researchers analyzed information from 82
Ebola survivors
in Sierra Leone and 105 people who lived in the area but never had Ebola. All participants took a vision test and had the back of their eyes examined with an ophthalmoscope. Among Ebola survivors, more than a year had passed, on average, between the time they were cured of the disease and the time of the eye exam.
When asked to read letters on an eye chart, the Ebola survivors tended to perform just as well as those who'd never had the disease, meaning their infection didn't seem affect their vision.
But about 15 percent of Ebola survivors had a unique scar on their retina — the light-sensitive tissue at the back of the eye. The people who had never contracted Ebola did not have this particular type of scar, the study found.