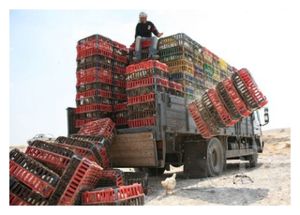 A flock of 2,000 turkeys has been diagnosed with the H5N1 "bird flu" virus in the northern West Bank village of Silat Al-Harithiya near Jenin, government officials said.
The veterinary department of the Palestinian Authority Agriculture Ministry said it had managed to prevent an epidemic.
Director of the department in Jenin Jamil Makhamra told Ma'an that government and private vets examined the flock on Feb. 27 after many of the birds died.
Samples were examined at the veterinary medicine center in Ramallah, where it was confirmed that the birds had influenza A subtype of H5N1, also known as "bird flu."