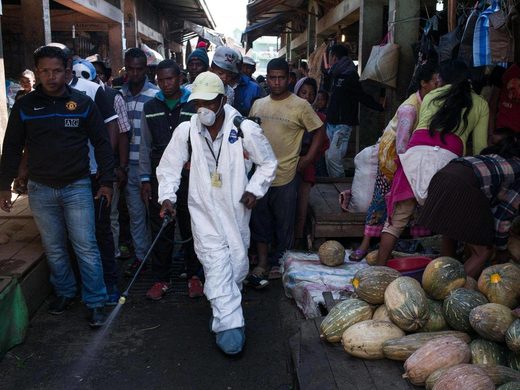 The death toll from plague in Madagascar has risen to 195 as experts warn the outbreak of the disease has reached crisis point.
A total of 2,267 people have now been infected by the illness since the outbreak began in August, according to the World Health Organisation - a jump of three per cent in recent days.
Experts fear the bacteria that cause the plague could become resistant to antibiotics as a result of doctors over-subscribing medication in a bid to control the spread of the illness - potentially creating a strain of plague that is far more difficult to treat.
The outbreak is thought to be the worst in 50 years and scientists fear it could spread to mainland Africa and beyond.
The current spread of the disease is unusual in that most of those affected have had the pneumonic form of plague, which affects the lungs and can kill within 24 hours. It can be transmitted through the air via coughing and sneezing and so spreads easily.