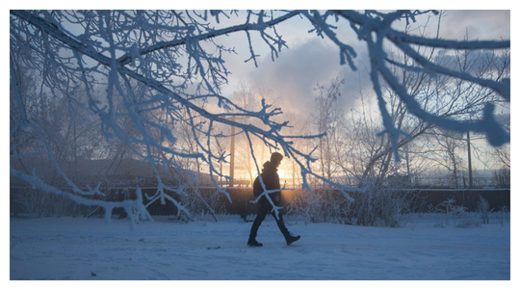 The sun is headed towards its solar minimum, a time of far less energy output. That could mean cold winters are on their way, according to officials from NASA, the US space agency.
"We see a cooling trend," Martin Mlynczak of NASA's Langley Research Center
said in late September. "High above Earth's surface, near the edge of space, our atmosphere is losing heat energy.
If current trends continue, it could soon set a Space Age record for cold."
NASA's SABER [Sounding of the Atmosphere using Broadband Emission Radiometry] instrument aboard the TIMED [Thermosphere Ionosphere Mesosphere Energetics and Dynamics] satellite has been tracking the upper parts of the Earth's atmosphere - those most affected by the sun's rays -
since 2001 and is detecting signs that solar output is nearing a low-point.
"The thermosphere always cools off during Solar Minimum. It's one of the most important ways the solar cycle affects our planet," Mlynczak, who is the associate principal investigator for SABER, told Space Weather.