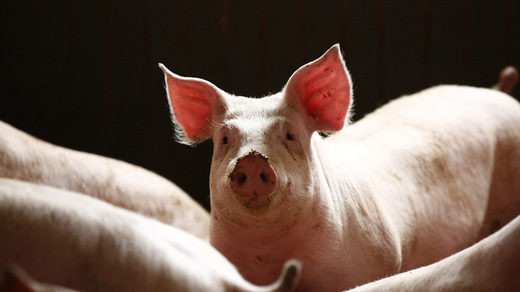 A minor outbreak of African swine fever among some 400 pigs in Shenyang in northeastern China is now threatening the global food supply chain and may increase pork prices for years.
Despite a mass cull, a blockade to prevent any further transmission
and a government declaration that the outbreak of the particularly nasty strain of swine fever had been "effectively controlled," China, the country with half of the world's pigs, failed to stop the spread of the disease in time. Domestically, this contagion is already massive: China has a $128 billion pork industry and is third-highest global consumer of pork.
In the truest sense of the word, the outbreak has already gone viral,
spreading to Mongolia, Vietnam, Cambodia and farther afield.
The strain of African swine fever
kills virtually every pig it infects
with a bloody death reminiscent of Ebola, although it is not known to infect humans.