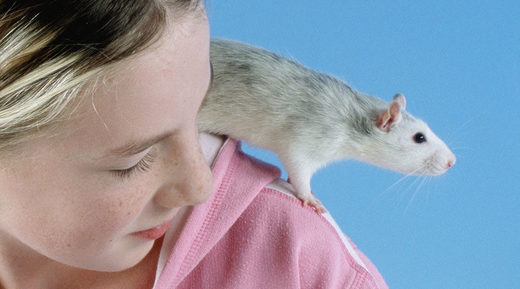 The Centers for Disease Control and Prevention said eight people became ill after contracting a rare rat virus in Illinois and Wisconsin. The one unifying factor between all the infected people was their contact with pet rats.
Two of the people who fell ill worked in ratteries in Wisconsin, with one going to hospital. People are infected when they breathe in dust contaminated with rodent droppings or urine.
"A home-based rodent breeder in Wisconsin was hospitalized in December 2016 with fever, headache and other symptoms," the CDC
said
in a statement.
"Symptoms may include fever, severe headache, back and abdominal pain, chills, blurred vision, redness of the eyes, or rash. In rare cases, infection can also lead to acute renal disease," the CDC added. "However, not all people infected with the virus experience symptoms. Most people infected with Seoul virus recover."
Both breeders tested positive for Seoul virus, a member of the Hantavirus family of rodent-borne viruses, according to the CDC. Others fell ill who purchased pet rats from animal suppliers in Wisconsin and Illinois. All the people have recovered.