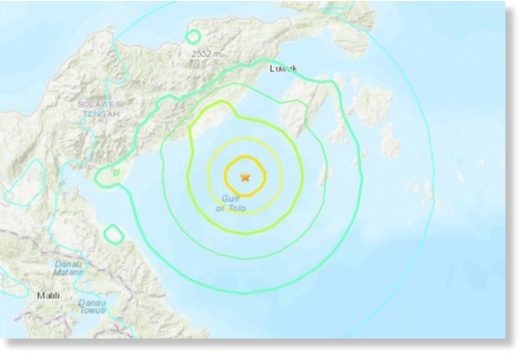 A strong 6.8 magnitude earthquake rocked eastern Indonesia on Friday (April 12), the United States Geological Survey (USGS) said, triggering a tsunami warning and sending panicked residents fleeing from their homes.
The quake struck at a relatively shallow depth of 17km off the east coast of Sulawesi island,
the USGS said, where a 7.5-magnitude quake-tsunami around the city of Palu killed more than 4,300 people last year.
Indonesia's disaster agency issued a tsunami warning for coastal communities in Morowali district, where residents were advised to move away from the coast.