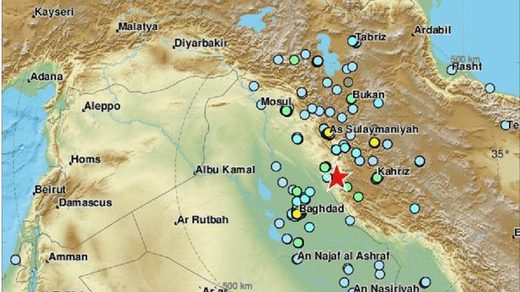 A magnitude 6.3 earthquake has struck northeast of Baghdad. It has been felt in Iraq, Kuwait, and northern Iran.
The quake hit the Iran-Iraq border region and had a depth of 10 kilometers, according to the European-Mediterranean Seismological Centre (EMSC).
The EMSC reported that the quake was widely felt more than 500 kilometers away from its epicenter.