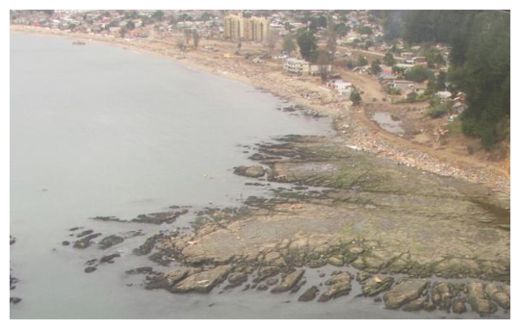 With five earthquakes rattling the coast over the past four days, Chileans are still feeling the aftershocks of a huge earthquake that ruptured one year ago.
A magnitude 6.8 earthquake offshore of Bío-Bío, Chile, on Feb. 11 sent thousands running for higher ground, the
Associated Press reported.
That quake triggered at least two dozen aftershocks, including earthquakes of magnitudes 6.0, 5.8 and 5.6, according to the U.S. Geological Survey (USGS). The rumbling continued today with a magnitude 6.6 temblor underwater near Maule, Chile.
"Chile is an active place so we always have a lot of earthquakes going on," said Don Blakeman, a geophysicist with the USGS in Golden, Colo.
That
seismic activity
is created as one of the Earth's rocky plates dives under another one. Near Chile, the Nazca plate is thrust under the much larger South American plate at a rate of about 2 inches (6 centimeters) per year.
Friday's magnitude 6.8 quake is thought to be an aftershock from the devastating magnitude 8.8 earthquake that struck Concepcion, Chile, last year, said Michael Bevis, a geophysicist at Ohio State University, who has studied how the earthquake last year changed Chile's coast.
[See images of Chile's raised coast.]
"That's a huge earthquake, so it's going to have more aftershocks that last longer," than other, smaller earthquakes, Bevis told OurAmazingPlanet.