A warning for a small wave is issued on the one-month anniversary of the giant quake and tsunami.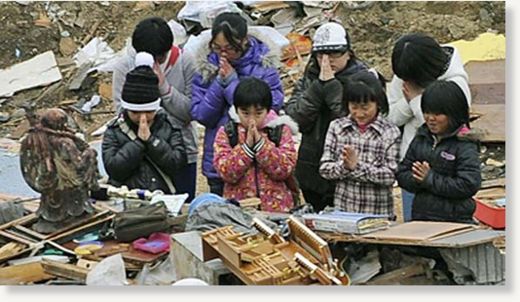 A strong earthquake rattled Japan's northeast Monday and sparked a fresh tsunami alert on the one-month anniversary of the massive temblor and wave that devastated the northeastern coast and unleashed a still-unfolding nuclear crisis.
The 7.1-magnitude aftershock briefly forced Tokyo's main international airport to close both of its runways. The epicenter was just inland and about 100 miles north of Tokyo. The operator of the crippled Fukushima Daiichi nuclear complex said the latest quake had no impact on the plant.
A warning was issued for a three-foot tsunami, the same as for after an aftershock that shook the northeast coast last week. That quake generated no tsunami.
People at a large electronics store in the northeastern city of Sendai screamed and ran outside, though the shaking made it hard to move around. Mothers grabbed their children, and windows shook. After a minute or two, people returned to the store.